Philadelphia Dental Implants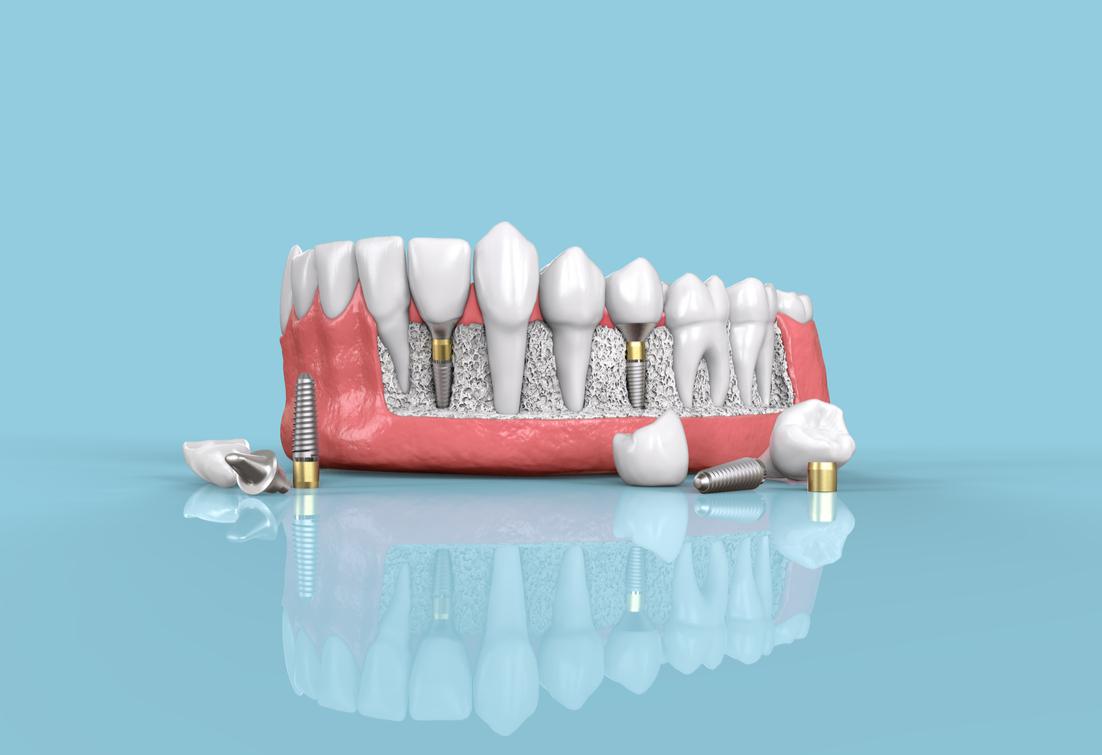 Walnut Street Smiles has been recognized as a leading provider of high quality dental implants to residents of Philadelphia and the surrounding communities. We specialize in both the surgical placement and restoration of implants.  With extensive implant training, our implant specialists skillfully provides the proper, safe delivery of dental implants.  Whether it's a single implant or full arch replacement, we use 3D imaging and advanced computer guided surgeries to obtain the very best results.  Our implant surgeons also uses continuing education to utilize the most cutting edge techniques and ensure patients receive the highest quality of implant treatment.
If you are missing one or more teeth or wear partial or full dentures, dental implants can be the perfect solution for permanent teeth. A dental implant procedure is a series of minor operations through which a titanium screw is placed in your jaw where it functions like a tooth root and stimulates the bone and tissue to keep them from disintegrating. An abutment is fastened to the implanted screw and an artificial tooth is attached to the abutment that protrudes from the gum. Once the artificial tooth is placed on the abutment, it looks, feels, and functions like a natural tooth. Over a period of time, bone grows around the implant, thus helping it to be held in place.
Dental implants can also be used to secure partial or full dentures and instead of attaching an artificial tooth to the abutment, the dental plate or partial is fitted with an O-ring that snaps onto the abutment.
For a partial denture, as few as one implant may be needed and for full dentures, it will take four or more implants to securely hold the prosthesis in place. Implant-supported partials or dentures function just like normal teeth, allowing you to bite and chew just as you did with your permanent teeth, but the dentures can still be removed for cleaning.
The Process
The dental implant procedure takes place in stages over a couple of months.
You would need to undergo scans and x-rays which will be useful for the dentist to get a clear picture.
A dental implant is placed in the jaw bone.
In a few months, the bone starts growing around the dental implant.
Your dentist will create a foundation for the new tooth and also take a mold of your mouth.
Artificial teeth are made and are cemented into the foundation previously created by the dentist.
The Advantage:
Implants have many advantages overdentures.
Natural and comfortable
Improved chewing and bite
Stronger restorative solution than dentures
Permanent solution
Prevents further cavities and tooth loss
Preserves strength of the jaw bone
Contact Our Philadelphia Implant Dentist Today
To learn more about our Philadelphia dental implant treatment options, contact our office. Our dental team will help you determine whether you are a good candidate for dental implants or help you explore your other restoration options. We provide a calm and welcoming environment in our office, sedation dental options, and personalized care to ensure that your visit to us is as comfortable as possible.