Philadelphia Dentures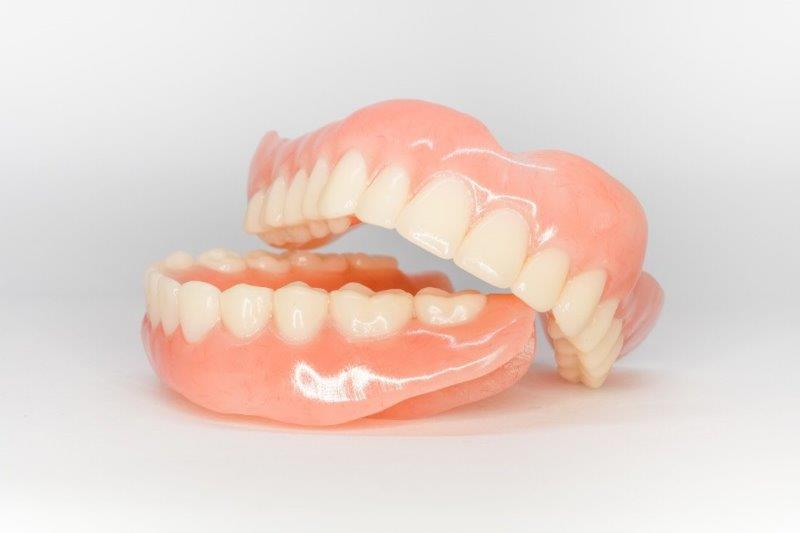 Missing teeth?  Walnut Street Smiles offers complete and partial dentures to replace your missing teeth!  While many dentists have to refer out patients looking for this service, our dental team's advanced training with "false teeth" allows him to offer several cost-effective denture options in Philadelphia, PA and restore your ability to eat, speak, and laugh normally.
When you have several teeth missing from different areas of your upper or lower jaw, a denture can restore your biting and chewing abilities as well as bring back a beautiful smile and retain the shape of your mouth. Our Philadelphia dentures are extremely durable and will last several years, but they may have to be reconstructed or adjusted as you age.
Dentures are made by taking a series of impressions of the mouth cavity that is required to support the dentures. Models of the dentures will be prepared by a dental lab, which will then be used by the dentist and the technician to build the dentures. Our team at Walnut Street Smiles ensures that you have dentures with a proper fit and a good bite.
Dentures can be either fixed or removable and can be designed to use adjoining teeth as support or be secured by dental implants which are titanium screws that are permanently placed in your jawbone. A full denture is needed if all of your teeth have been extracted, and the prosthesis that replaces your teeth can be conventional removable dentures or implant-supported dentures.
Why Dentures?
If you are looking for a low-cost solution, dentures are your option for restoring your missing teeth.
Dentures can be created quickly and are durable too.
It is extremely important to care for your dentures as you would, for your natural teeth.
Some Precautions to Follow
When not in use, keep them in a moist place
Brush your dentures regularly with a gentle cleanser
Clean your gums and tongue regularly
In case you find your dentures to be damaged, please visit your dentist immediately who can help reconstruct or repair your dentures.
Dentures should be brushed at least once a day to avoid the accumulation of plaque. This also helps in minimizing stains.
After rinsing your dentures, it is advised to soak them in a water-based cleaning solution overnight.
Do not bleach your dentures, unless your dentist advises you to.
Schedule A Philadelphia Denture Consultation
If you are missing several teeth from your upper or lower jaw, dentures can help regain your smile. Our team of dedicated professionals is here to assist you in case you have any further queries on our Philadelphia denture treatment options. Call us today at (215) 564-1025 to schedule a visit!