Philadelphia Sedation Dentistry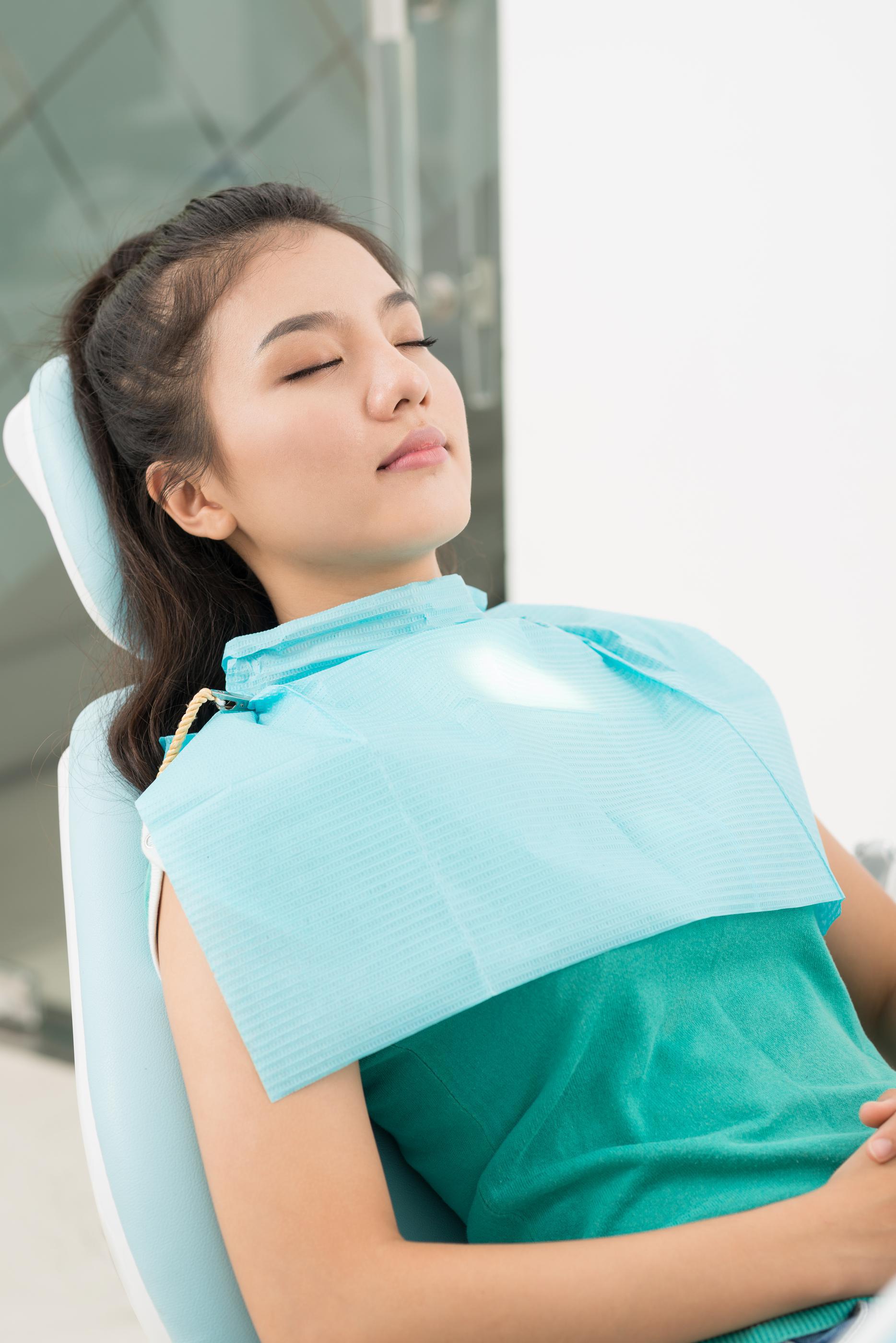 It is common, and perfectly normal, to have some degree of apprehension or anxiety prior to receiving dental treatment. Some people, however, have stronger feelings in this regard than others. Whatever the cause, apprehension or anxiety can produce many unpleasant effects, including heart palpitations, high blood pressure, upset stomach, and trouble sleeping the night before the appointment.
Many highly apprehensive patients avoid dental care for years, until their problems become so severe that they are forced to seek emergency care. Our goal is to help you achieve and maintain a healthy mouth as efficiently and comfortably as possible with sedation dentistry in Philadelphia.
How Sedation Dentistry Helps Anxious Patients
Modern methods in anesthesia make dental treatment safer and less stressful. You will find our office is designed for your comfort, and our staff is dedicated to the effort of making your visit pleasant. We offer an open waiting room with a completely delightful staff, ready to accommodate all your needs. Our office is light and open to promote a stress-free environment. 
Sedation dentistry is the right choice for patients who have:
Anxiety or fears associated with dentistry
Previous unpleasant experiences at the dentist
Sensitive teeth and gums
A sensitive gag reflex
Complex dental needs requiring multiple treatments or oral surgery
Our Philadelphia Sedation Dentistry Options
Our Philadelphia dental office is proud to offer:
Intravenous Conscious Sedation (IV) -Extreme anxiety can be quelled and a deeper level of sedation can be achieved with the use of IV sedation.  When sedative medications are delivered directly into the bloodstream, you will remain conscious and awake, although you will barely notice the dental work that is being performed during your visit.
Nitrous Oxide – Nitrous oxide, or "laughing gas," is used as a mild sedative.  It is delivered through a nose hood, and is administered throughout the entire procedure.  Nitrous oxide elevates the general mood and can evoke a general sense of well-being.  Most importantly, it relieves anxiety and reduces pain during the procedure.  In addition, some tingling and numbness may be felt. There are few side effects associated with nitrous oxide, and it has been safely used in dentistry for many years. 
Sedation is also an ideal solution for patients who desire to have extensive or multiple procedures completed in the fewest number of appointments, such as dental implants or cosmetic dentistry.
Want to Learn More About Our Philadelphia Sedation Dentistry?
Sedation dentistry can transform the way that you think about dental work. Our team has been trained to administer safe dosages of sedatives while monitoring your vital signs to protect your safety throughout your visit. If you are interested in receiving dental care in a relaxing and low-stress environment, contact our Philadelphia sedation dentist today to find out more about your sedation dentistry alternatives.