Philadelphia Laser Dentistry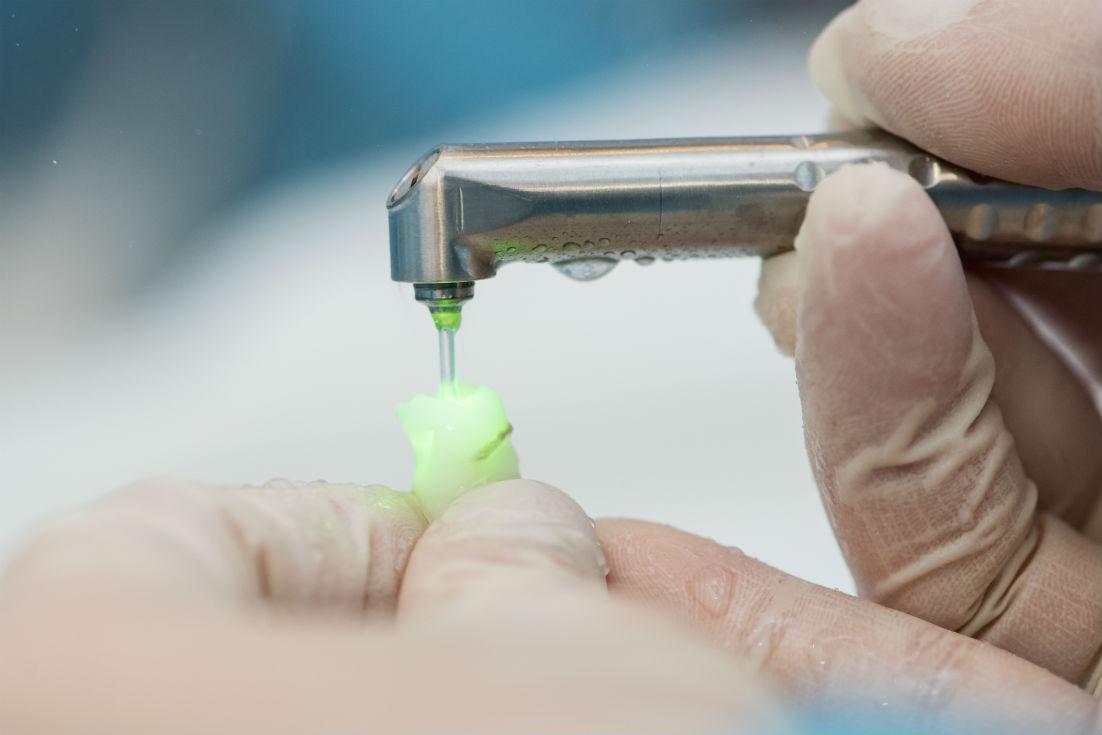 Just like the world of medicine, dentistry also offers a continuous advancement in technology for the purpose of achieving optimal dental care. The latest and greatest technology advancement for dental procedures is the use of lasers. Lasers have been around for a while now, and have been perfected for treating specific oral conditions such as cold sores, apthous ulcers, gingivitis, and periodontal disease.   With extensive training in laser dentistry, our dental team has been recognized as a top laser dental specialist in Philadelphia.   The combination of years of laser dentistry experience along with the most advanced equipment allow us to provide patients with more comfortable and cost effective treatments than the traditional dentist.
Advanced Technology, Great Results
Our dental team utilizes dental lasers to perform a variety of procedures. These allow us to carefully etch away problematic tissues and decay. The following treatments are enhanced by this innovative equipment:
Gingivectomies
Scaling and Root Planing
Gum Contouring
Root Canal Therapy
Fillings
Dental lasers improve patient comfort during these procedures, which is why anesthesia is usually not needed for these treatments. Many have reported that recovery times were quicker and less painful as well. Lasers minimize infection risks because they sterilize the treated tissue and do not require sutures. The high-energy beams also reduce bleeding by aiding the clotting process.
Shaping Your Smile With Lasers
The dental lasers that our team use allow us to help patients achieve the smile they deserve. Gum contouring can be used to both address decay and make your teeth more visible if you're experiencing a "gummy" smile. Some patients face the opposite issue – receding gum tissue that leaves too much of their teeth exposed. Dr. Stockheimer and our dental team utilize soft tissue lasers to effectively treat these issues and more.
Our dental team performs a variety of gum treatments in De Pere that will have you smiling with confidence once again. Lasers are capable of eliminating bacteria and activating the regeneration of essential tissues. Whether your concerns are cosmetic or restorative, laser dentistry renews both the health and beauty of your smile.
Learn More About our Philadlphia Laser Dentistry Treatment Options
At Walnut Street Smiles, our dental team always keeps the comfort of their patients in mind. Advanced dental lasers allow us to perform procedures in a safe and precise manner, whether you need cavities removed or gum disease resolved. Call our office for your laser dentistry appointment in Philadelphia today!