Philadelphia Dental Veneers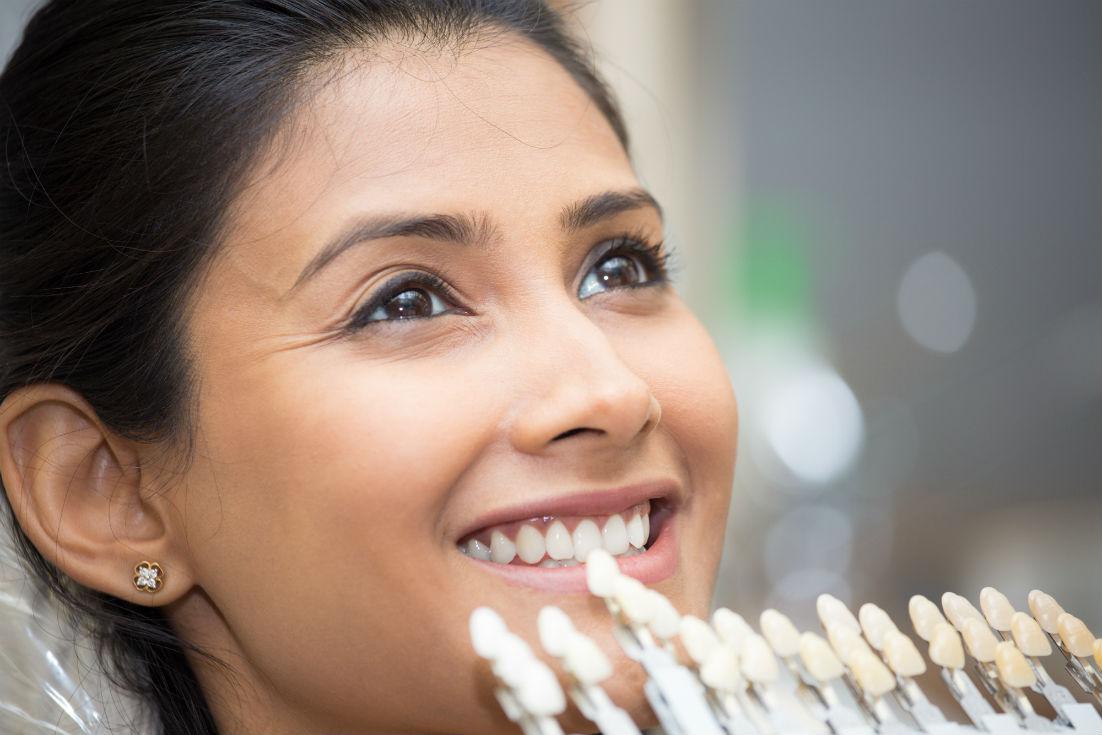 Our dental team recommends the use of porcelain veneers to patients in Philadelphia who need treatment for their damaged teeth surface. Porcelain veneers are very thin layers of tooth colored dental material that is bonded on the tooth's surface. Once in place, porcelain veneers cover any imperfections on the tooth surface and instantly improves the appearance of the tooth of our patients.  Our experienced dental team has extensive training with veneers and offers several types of elite veneer services to residents of the greater Philadelphia area.
Porcelain veneers can be customized to match the color, length, shape, and size of the natural tooth of our patients in Philadelphia. Porcelain veneers can also protect the teeth after treatment and prevent any further damage.
What Benefits Can Patients in Philadelphia Get From Porcelain Veneers?
Porcelain veneers are becoming more and more popular among our patients at Walnut Street Smiles practice in Philadelphia. Porcelain veneers have a number of advantages over other dental procedures in restoring the function and aesthetic value of the patient's tooth.
Porcelain veneers are designed to match the natural appearance of the tooth surface. Patients in Philadelphia who received porcelain veneers make it seem like the damage didn't exist in the first place. Our dental team also recommends the use of porcelain veneers for the restorative needs of his patients because it is well tolerated by the gum tissues unlike other dental materials. This ensures the optimum dental health not only of the tooth, but also of the patient's gums.
What Is a Porcelain Veneer Procedure Like for our Philadelphia Patients?
These wafer-thin shells that are most often made from porcelain or ceramic are bonded to the front surface of a tooth to cover teeth that are discolored, stained, chipped, cracked, or even misaligned or have gaps between them. Your dentist makes impressions of your teeth and then a mold of the way your teeth will look once the veneers are placed.
The mold is sent to a dental lab where the veneers are created. Once they are returned to your dentist's office (typically in five to ten business days), your dentist uses a special cement to apply the veneer to your tooth or teeth.
Once the veneer is placed and both you and your dentist are happy with the way it looks, a special light is used to harden the cement and permanently attach the veneer to your tooth.
Veneers are made in a tone and translucency that either matches your teeth or whiten and improves the looks of your teeth. Veneers typically last for five to ten years and do not require any special care, just brushing, flossing, and regular visits to the dentist.
Veneers and Their Versatility
Color: Your teeth can become stained over a period of years and veneers can help with your stained teeth. Our experienced team of dentists will match your teeth closely with the best shade so that no one will know the difference!
Size and Shape: Some of your teeth might not be in the ideal shape and size as the rest and might be standing out. We can reshape and resize your teeth to correct your smile.
Alignment and spacing: While improving the color of your teeth, minor adjustments can be made to cover small gaps.
Schedule A Consultation With Our Philadelphia Porcelain Veneer Dentist
Contact us today to learn more about our Philadelphia dental veneer treatment options!